Ubiquiti airFiber AF5U
Buy Ubiquiti airFiber AF5U 5.9GHz and 6GHz, 1Gbps+, FDD, 100Km+ Point to Point Radio – Single Unit from Pavuta Telecoms in Kenya at the ablest price
Compare
Description
Ubiquiti airFiber AF5U 5.9GHz and 6GHz
Ubiquiti airFiber 5U 5.9GHz and 6GHz, 1Gbps+, FDD, 100Km+ Point to Point Radio – Single Unit
The Ubiquiti airFiber 5U Single Unit is a revolutionary backhaul point-to-point radio in the 5.9 and 6.0GHz frequencies, with a range of up to 100Km+ at incredible 1Gbps+ speeds. The airFiber 5U takes advantage of a new alignment user interface with features such as modulation rate display and local / remote unit RSSI.
Ubiquiti airFiber AF5U 5.9GHz and 6GHz Key Features
1Gbps+ throughput
50MHz channel
Full Duplex
100Km+ Range
Brand new alignment UI
Industry disruptive price point
Product Model Number: AF-5U
Innovative Antenna Design
The high-isolation, dual-antenna design is ideal for robust performance in the harshest RF noise environments.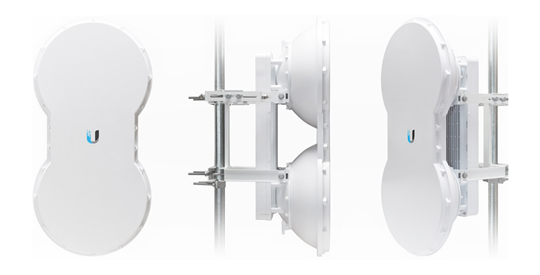 Revolutionary Performance
Surpassing conventional wired backhauls, the airFiber®5 delivers real throughput of up to 1.2+ Gbps.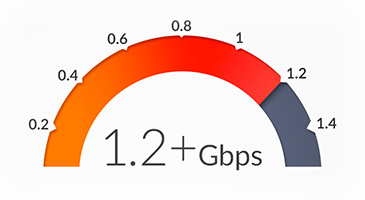 Long-Range Links: 100+ km
Designed to be a high-performance backhaul, the airFiber®5 performs at a range of up to 100+ km.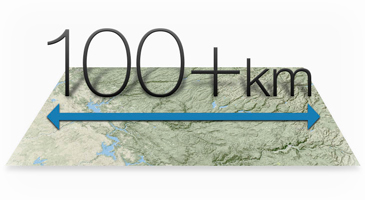 Low-Latency Carrier Backhaul
The airFiber®5 supports FDD (Frequency Division Duplexing) in full-duplex mode for < 1 ms latency, resulting in increased efficiency for carrier-class network backhauls.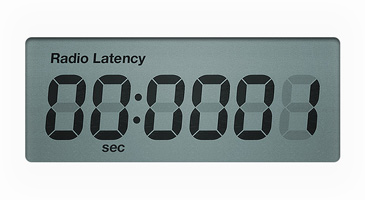 5 GHz Unlicensed Band
The airFiber®5 operates in worldwide, license-free, 5 GHz frequencies. Users can deploy airFiber5 almost anywhere they choose (subject to local country regulations).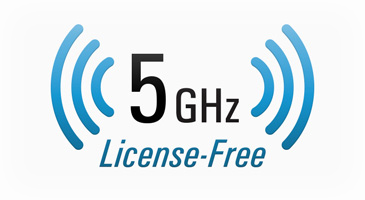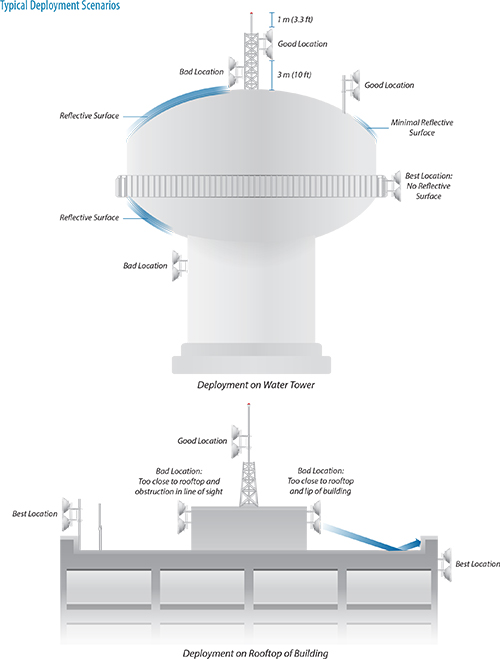 Ubiquiti airFiber AF5U 5.9GHz and 6GHz Technical Specifications
Ubiquiti airFiber AF5U 5.9GHz and 6GHz  General
Dimensions:
– Radio: 938.4 x 468.4 x 281.4 mm (36.94 x 18.44 x 11.08″)
– Box: 1042 x 573 x 502 mm (41.02 x 22.56 x 19.76″)
Weight:
– Radio (Mount Included): 16 kg (35.27 lb)
– Box: 26.5 kg (58.42 lb)
Max. Power Consumption: 40W
Power Supply: 50V, 1.2A PoE GigE Adapter (Included)
Power Method: Passive Power over Ethernet
Supported Voltage Range: +42 to +58VDC, -48VDC
Automatic Transmit Power Control (ATPC): Yes
Certifications: CE, FCC, IC
Mounting: Pole Mount Kit (Included)
Wind Loading: 863 N @ 200 km/hr (194 lbf @ 125 mph)
Wind Survivability: 200 km/hr (125 mph)
Operating Temperature: -40 to 55° C (-40 to 131°F)
LEDs (12) Status LEDs:
– Data Port Link/Activity
– Data Port Speed
– Management Port Link/Activity
– Management Port Speed
– GPS Synchronisation
– Master/Slave
– Link Status
– Modulation Mode 0.25x to 4x, 6x, 8x, 10x (Unlabeled), Overload
– Remote and Local Displays (Calibrated Signal Strength)
Operating Frequency
FCC 15.247, IC RSS-210: 5725 – 5850 MHz
ETSI EN 302 502: 5725 – 5875 MHz
Other Regions: 5725 – 6200 MHz
Interface
Data Port: (1) 10/100/1000 Ethernet Port
Management Port: (1) 10/100 Ethernet Port
Auxiliary Port: (1) RJ-12, Alignment Tone Port
System
Maximum Throughput: 1.2+ Gbps
Maximum Range: 100+ km (Dependent on Regulatory Region)
Packets per Second: 1+ Million
Encryption: 128-Bit AES
Uplink/Downlink Ratio: 50% Fixed
Latency:- Full Duplex Mode: < 200 µs at Full Throughput – Half Duplex Mode: < 2 ms at Full Throughput
Radio Frame Synchronisation: GPS
Dynamic Frequency Selection: CE (FCC/IC Not Applicable)
MTU (Maximum Transmission Unit): Up to 9600
Suggested Max. TX Power
10x: 39 dBm
8x: 43 dBm
6x: 45 dBm
4x and below: 47 dBm
Radio Frequency
GPS: GPS Clock Synchronisation
Transceiver
EIRP: ~50 dBm (Dependent on Regulatory Region and Frequency Band)
Frequency Accuracy:
– ±2.5 ppm without GPS Synchronisation
– ±0.2 ppm with GPS Synchronisation
Channel Bandwidth: 10/20/30/40/50 MHz
Modulation:
– 1024QAM MIMO
– 256QAM MIMO
– 64QAM MIMO
– 16QAM MIMO
– QPSK MIMO
– ½ Rate QPSK xRT
– ¼ Rate QPSK xRT
Integrated Split Antenna
TX Gain: 23 dBi
RX Gain: 23 dBi
Beamwidth: 6°
Front-to-Back Ratio: 70 dB
Polarity: Dual-Slant Polarisation
Cross-Polarity Isolation: > 28 dB